Planning your dream wedding can be an exciting yet overwhelming experience. From setting a budget to selecting the perfect venue, there are numerous decisions to make to ensure your special day is everything you've envisioned. This comprehensive guide will provide essential tips and a checklist to help you plan your perfect bridal wedding. Let's dive in!
Introduction
Your wedding day is a once-in-a-lifetime event, and careful planning is crucial to make it truly memorable. Every aspect requires attention, from choosing the right venue to hiring vendors and organizing the details. This article will guide you through the essential steps and provide valuable tips to plan your perfect bridal wedding.
Setting the Wedding Budget for perfect bridal wedding
Before diving into the perfect bridal wedding planning process, it's essential to determine your budget. Start by discussing finances with your partner and any contributing parties. Consider your priorities and allocate funds accordingly. Research average wedding costs to understand how much you should give to elements like the venue, catering, and decorations. Creating a realistic budget will help you make informed decisions throughout the planning process.
The wedding venue sets the tone for your special day, so choose wisely. Consider factors such as capacity, location, and ambiance. Do you envision an outdoor ceremony or an elegant indoor affair? Visit potential venues to get a sense of their aesthetics and available amenities. Remember to ask about pricing, availability, and any restrictions they may have. Once you find the perfect venue that aligns with your vision and budget, secure your date with a deposit.
Selecting the Perfect Bridal Wedding Date
Choosing the correct wedding date requires careful consideration. Start by discussing potential dates with your partner and immediate family members. Take into account any significant family events, holidays, or seasonal preferences. Remember that popular wedding dates might come with higher costs and limited availability. Consider the weather conditions during your desired season, which may affect your venue choice and guest comfort.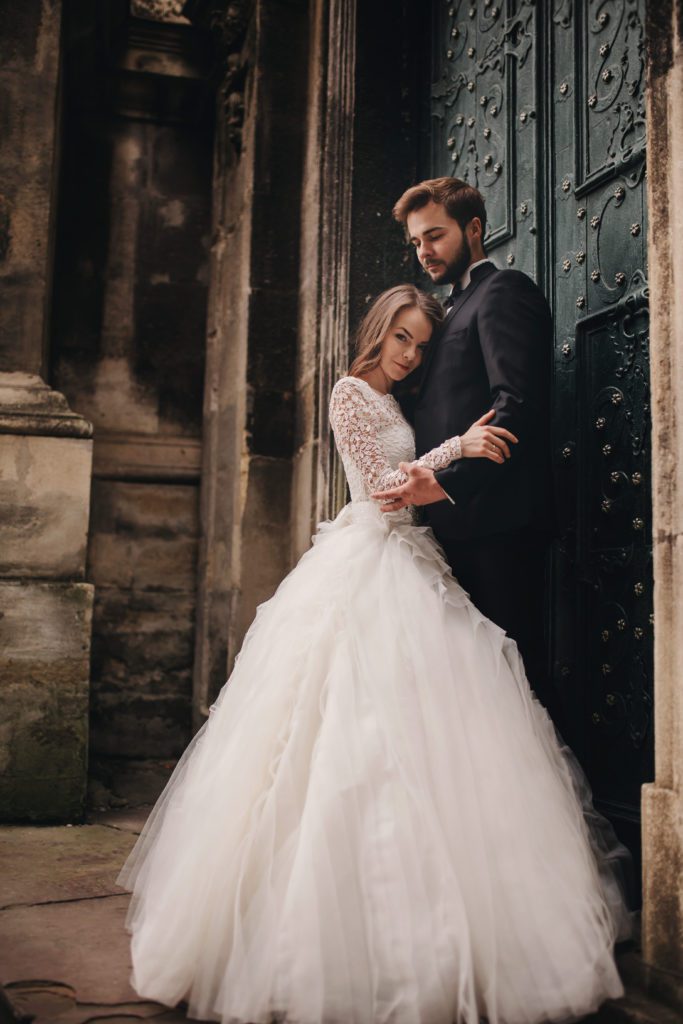 Hiring Wedding Vendors
Hiring reliable vendors is crucial for a smooth and memorable wedding experience, from photographers and florists to caterers and DJs. Research and interview multiple vendors in each category to compare services, pricing, and availability. Read reviews and ask for recommendations from friends and family. Once you've made your decisions, secure contracts with your chosen vendors to ensure their availability on your wedding day.
Creating a Guest List
Building a guest list can be a challenging task. Begin by determining the size of your wedding, considering your budget and venue capacity. Create a comprehensive list of family, friends, and loved ones you wish to invite. Prioritize immediate family and close friends before extending the invitations to others. Keep track of RSVPs and be prepared for some guests to decline. Adjust your budget and venue arrangements accordingly.
The wedding theme sets the overall atmosphere and style of your celebration. Whether you prefer a rustic outdoor wedding or a glamorous black-tie affair, choose a theme that reflects your personality. Consider elements like colors, decorations, and floral arrangements that align with your chosen theme. Create a mood or Pinterest board to gather inspiration and share your vision with vendors and decorators.
Choosing Wedding Attire
Selecting your wedding attire is an exciting part of the planning process. Begin by browsing through bridal magazines, websites, and social media platforms to explore different styles and trends. Visit bridal boutiques and schedule appointments to try on various dresses or suits. Consider the season, venue, and theme when choosing your attire. Remember to coordinate with your partner to ensure a cohesive look.
Planning the Ceremony
The wedding ceremony is a significant moment that deserves careful planning. Determine whether you want a religious or secular ceremony and discuss the details with your officiant. Select readings, vows, and rituals that resonate with you as a couple. Decide on the order of events, music choices, and any special touches you'd like to incorporate. Rehearse the ceremony with your wedding party to ensure a seamless experience.
Organizing the Reception
The wedding reception is where your guests will come together to celebrate. Plan the layout, seating arrangements, and table decorations to create a welcoming atmosphere. Choose a menu that accommodates different dietary preferences and includes options for vegetarians or guests with food allergies. Decide on the flow of events, such as speeches, cake cutting, and the first dance. Consider entertainment options to keep your guests engaged and entertained throughout the evening.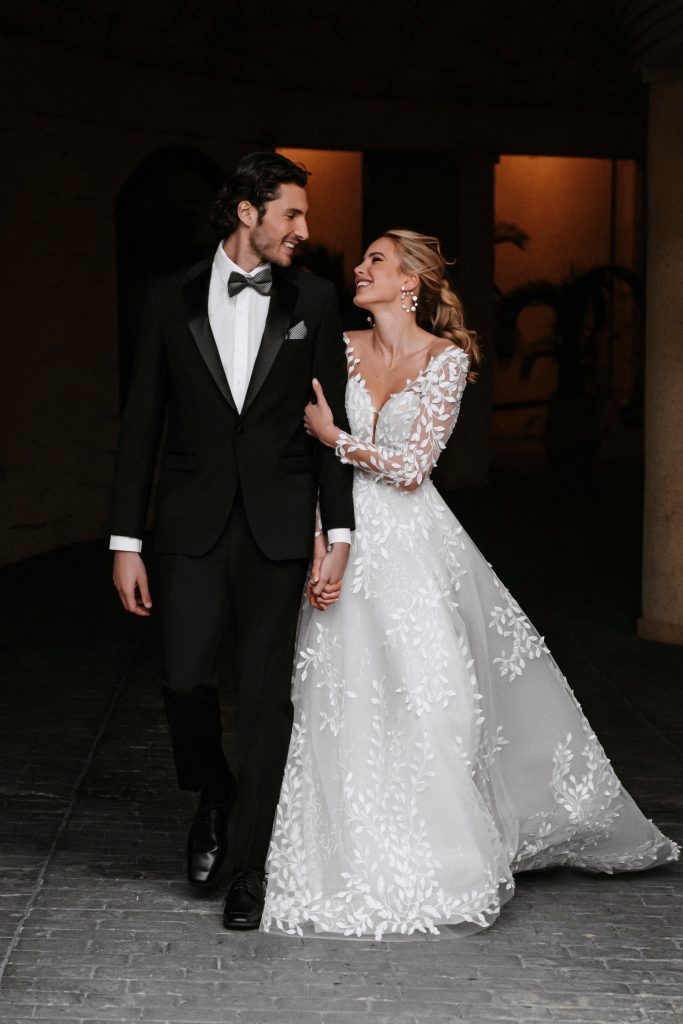 Arranging Transportation
Transportation logistics are often overlooked but play a vital role in ensuring a smooth wedding day. Determine whether you'll need transportation for yourself, the wedding party, and the guests. Reserve transportation services well in advance, considering the distance between venues and the number of guests requiring transportation. Confirm pick-up and drop-off times, addresses, and special instructions to avoid last-minute complications.
Ordering Wedding Invitations
Your wedding invitations serve as the first impression of your special day. Choose a design that complements your theme and showcases your personality. Include essential details such as the date, time, and location of the ceremony and reception. Consider additional inserts for RSVPs and accommodation information. Order your invitations well in advance to allow printing, addressing, and mailing time.
Managing Wedding Day Details
Pay attention to the minor details as the big day approaches to ensure everything runs smoothly. Create a timeline outlining the order of events and share it with your wedding party, vendors, and coordinator. Pack an emergency kit with safety pins, tissues, and stain remover. Assign a trusted person to handle any last-minute tasks or unexpected issues, allowing you to enjoy your wedding day stress-free.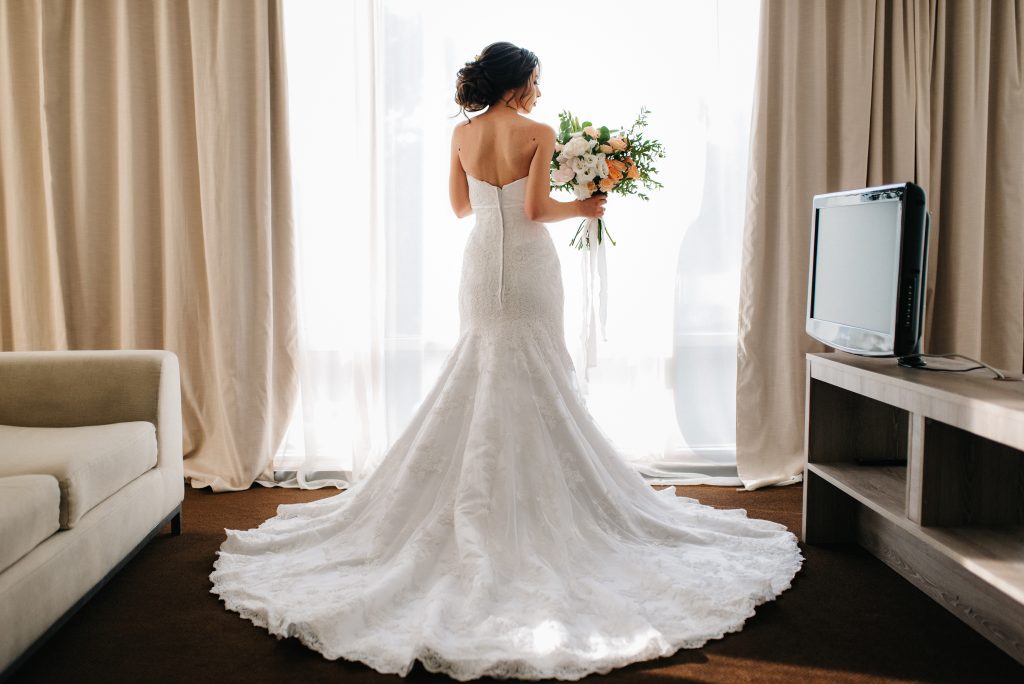 Taking Care of Yourself
Remember to take care of yourself amid the wedding planning chaos—practice self-care routines leading to the big day. Stay hydrated, eat nutritious meals, and get enough sleep. Consider scheduling a spa day or indulging in activities that help you relax and unwind. Surround yourself with loved ones who can provide emotional support and assistance throughout the planning process.
Looking for a Bridal Gown in Fiancée Bridal Boutique Boerne
Are you a bride-to-be searching for the perfect wedding dress to make you feel like a princess on your special day? Look no further than Fiancée Bridal Boutique Boerne, where we offer exceptional bridal gowns to fulfill your dreams. With our dedicated team of experienced bridal consultants and a warm, inviting atmosphere, we are committed to helping you find the dress that captures your unique style and essence.
Welcome to Fiancée Bridal Boutique Boerne
At Fiancée Bridal Boutique Boerne, we understand that choosing a bridal gown is one of the most important decisions a bride will make. Our boutique is designed to provide an exceptional shopping experience, ensuring you feel comfortable, confident, and pampered. As you enter our elegant store, you'll be greeted by our friendly staff, ready to assist you on your bridal journey.
Why Fiancée Bridal Boutique Boerne?
Extensive Collection of Bridal Gowns: We take pride in curating various wedding dresses to suit different styles, preferences, and budgets. Whether you envision a romantic ball gown, a sleek mermaid silhouette, or a bohemian lace dress, our collection offers something for every bride.
Personalized and Attentive Service: Our team of experienced bridal consultants is dedicated to providing personalized attention to each bride. We take the time to understand your vision, listen to your desires, and offer expert guidance to help you find the gown that makes you feel like the most beautiful version of yourself.
Experienced Bridal Consultants: Our consultants have extensive knowledge of the latest bridal trends, fabrics, and designers. They will work closely with you, offering valuable insights and suggestions while respecting your preferences. Their expertise ensures that you have a seamless and enjoyable shopping experience.
Finding the Perfect Bridal Gown for the Perfect Bridal Wedding
Choosing a suitable bridal gown is an exciting yet challenging task. Here are some steps to help you navigate the process:
Understanding Your Style and Preferences: Begin by exploring different bridal styles and identifying elements that resonate with you. Consider factors such as the venue, season, and overall theme of your wedding to guide your decision.
Exploring Different Silhouettes and Fabrics: Familiarize yourself with various dress silhouettes, such as A-line, ball gown, sheath, and mermaid. Discover different fabric options like lace, satin, tulle, and chiffon, each offering a distinct look and feel.
Trying on Various Designs: Schedule appointments at Fiancée Bridal Boutique Boerne to try on different gowns. Experiment with different necklines, sleeve lengths, and embellishments to see what flatters your body shape and reflects your personality.
The Benefits of Visiting a Bridal Boutique
Choosing to shop at a bridal boutique like Fiancée Bridal Boutique Boerne offers several advantages:
Expert Guidance and Advice: Our knowledgeable bridal consultants are trained to understand your vision and guide you toward the dress that best suits your style, body type, and wedding theme. They will make recommendations and assist you in finding the perfect gown.
Access to Exclusive Designs and Brands: Bridal boutiques often carry unique designer collections that may not be available at other retailers. At Fiancée Bridal Boutique Boerne, we pride ourselves on offering an exclusive selection of high-quality gowns from renowned designers.
Customization Options: Many bridal boutiques offer customization options, allowing you to personalize your gown. Whether altering the neckline, adding sleeves, or incorporating intricate beadwork, our team can help you create a bespoke dress.
The Experience at Fiancée Bridal Boutique Boerne
When you visit Fiancée Bridal Boutique Boerne, you can expect an unparalleled shopping experience:
Warm and Welcoming Ambiance: Our boutique is designed to create a warm and inviting atmosphere for our brides and their entourage. You'll feel comfortable and relaxed as you explore our stunning collection of bridal gowns.
Appointment-Based Consultations: To ensure personalized attention, we operate by appointment only. This allows us to dedicate ample time to understand your preferences, provide one-on-one guidance, and make your dress-shopping experience memorable.
Stress-Free and Enjoyable Shopping Experience: We strive to make your bridal gown shopping experience stress-free and enjoyable. Our consultants will listen to your needs, respect your budget, and make finding your dream dress joyful.
Customer Testimonials
Testimonial 1 – Jennifer: "I had the most amazing experience at Fiancée Bridal Boutique Boerne. The consultants were patient, attentive, and genuinely cared about finding my perfect gown. I felt like a princess on my wedding day!"
Testimonial 2 – Emily: "The Fiancée Bridal Boutique Boerne collection is breathtaking. I was able to find a gown that matched my vision perfectly. The consultants' expertise and personalized service delighted the whole process."
Conclusion
Choosing your bridal gown is a once-in-a-lifetime experience, and Fiancée Bridal Boutique Boerne is here to make it truly memorable. With our extensive collection, personalized service, and expert guidance, we are dedicated to helping you find the dress that reflects your style and makes you feel radiant on your wedding day.
Visit Fiancée Bridal Boutique Boerne today and let us be a part of your bridal journey!
FAQs
1. Can I walk in without an appointment?
At Fiancée Bridal Boutique Boerne, we operate by appointment to provide dedicated attention to each bride. It's best to schedule an appointment to ensure a seamless and personalized experience.
2. How long does a bridal gown appointment usually take?
Appointments typically last around 90 minutes. This timeframe allows you to try on several gowns, receive expert guidance, and make an informed decision without feeling rushed.
3. Can I bring guests with me to the appointment?
Absolutely! We encourage you to bring your loved ones to share the joy of finding your dream gown. However, we recommend keeping the group size small to maintain a focused and intimate atmosphere.
4. Can I make changes to the gown I choose?
Yes, we offer customization options to help you create a unique gown. Our consultants will guide you through the possibilities and ensure any modifications align with your vision.
5. How far in advance should I start shopping for a bridal gown?
It's best to start shopping for your bridal gown approximately 9-12 months before your wedding date. This allows ample time for fittings and any customizations you may desire.